Discover the excellence in Tuscany
Born and raised in Florence where my family has lived for generations, I represent a few, well-curated Tuscan boutique wineries, creating bespoke wine-tasting events since 2010. For my portfolio, I select only premium small boutique vineyards with limited quantities of exceptional wines like Brunello di Montalcino, Super Tuscan, Chianti Riserva, Chianti Gran Selection and others.

Experience wine like few in the world have experienced it.
Wine is not simply a business for me—it is my passion. For this reason, I work only with wineries for whom wine is their passion also.
With me, you will experience only hand-made wines that you won't find in stores or on restaurant wine lists. This is because I work only with Tuscan wineries in the region's best wine-making zones, and only with those that produce forty thousand bottles per year or fewer.
Because these wineries cater not to the mass market but to lovers of wine, they can attend to every step of the wine-making process, from the planting of the vine and the growing and picking of the grape to that almost-indescribable moment when the finished wine finally reaches your palate.
These are wines made by artisans—artists of their craft—who view their wines as a reflection of their souls and who, for that reason, will never release a wine unless it is of the highest quality. Such wines, like great works of art, are necessarily rare. Let me be your window into this rare and wonderful world of the most exquisite wines from my beloved Tuscany.If you are already a wine connoisseur, your love of wine will only grow; if you are not yet a connoisseur, I think you will become one.
YOUR WINE TASTING IN TUSCANY
When you join me in the experience of a wine tasting in my native Tuscany, you will receive a combination of two things that you will find nowhere else:
Wines of the very highest quality; and A personal connection with the winery owner, so that you will receive individual attention to your specific tastes and the highest level of customized service.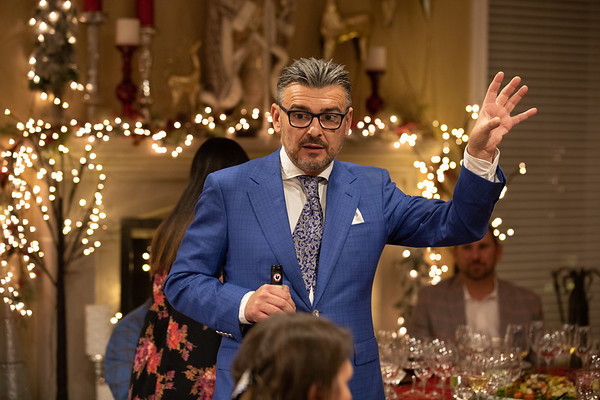 You can experience Tuscany even in the comfort of your home surrounded by your friends, because I will bring Tuscany to you. Since 2010, I have been curating and organizing private tastings  at homes throughout the United States. Just as though you were in Tuscany, you will experience wines of the very highest quality from the Tuscany's best wineries, available only through a personal connection with the wineries' owners. I promise you, for a couple of hours, you feel like you have come to Tuscany.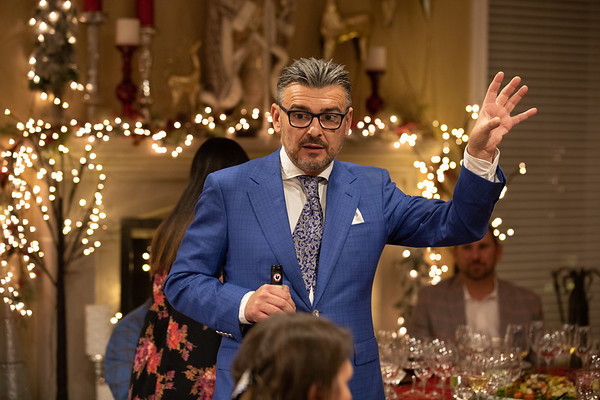 Spend some time with me and enjoy la dolce vita. We will have a beautiful time together.
Please take a look at the video that explain how it works.
At your full disposal for more detail
A shooting about my bio is coming.
I can't wait to share with you my background and my experience
"We hosted a wine tasting with Max at our home in L.A., and it was as though we had flown ourselves and our friends to Tuscany for the evening–an evening of wine, friendship, and laughter that we will never forget."
Chris and Steven
"I am an architect from the United States with international experience. I travel extensively and entertain frequently. I like to purchase excellent Italian wine. I met Max on one of my trips to Italy. He and I have visited many wineries together. Max's services are top notch, his wines superb and his personal attention to detail is the best. "
Dennis Astorino
"For over 20 years, since my first visit to Florence, I have really on Max to show and guide me to the best wines of Tuscany, form our first visit through a great exposure to the top Tuscan wine makers to now with the use of technology to make great wine tastings Max has always delivered on his promise on expose me to the best wine producers in Tuscany and help me get the wine bottles to my door steps."
Juan and Michael
"I have had the pleasure of knowing and working with max for over 7 years. His professionalism communication skills and attention to detail ensures he provides the gold standard to me and his clients. I have hosted over a dozen events with max both personally and professionally. All events are planned meticulously. They are informative fun and exciting. Max has extensive contacts and his ability to leverage those contacts create such wonderful memorable experiences."
Frank S.
"Max was a wonderful, fun, host on our girls trip to Italy, handling our transportation as well as organizing wine tastings and shopping venues. I've also attended Max's wine tastings in the U.S. which are always informative and entertaining. Love the Italian wines! We're looking forward to seeing our friend Max again soon. I would recommend Max and his company to anyone looking for a great Italian experience!"
Paula Giglio
"I have known Max for many years. He did a wine tasting both at my business and at a friend's home. The experience is unparalleled! Max's expertise and engaging persona is truly special. He also acted as our guide during our trip to Tuscany. I can't think of visiting Italy without his assistance. A true professional and gentleman!"
Joe Orlando
Joseph Orlando Clothiers
Pittsburgh, Pa
"My family and I first met Massimiliano (Max) twenty years ago.  It is impossible to utilize Max's outstanding and professional services without also becoming his friend.  Here are just a few reasons why we have been working with Max continuously for two decades:
He has introduced us to some of the finest wines (red and white) in Tuscany;
We (and many of our closest friends) have enjoyed several professional and delighful wine tasting events with Max in Italy and in the U.S.;
We survived the COVID-19 lock-down in the U.S. drinking wines shipped to us (during the pandemic) by Max;
He and his family have taken us to the best local restaurants in Firenze (the types of places where there is no written menu!); and
Most important, if your daughter becomes stranded in Firenze during a once-in-one-hundred-years storm, he will personally make sure she is safe and has everything she needs."
Paul Pantano